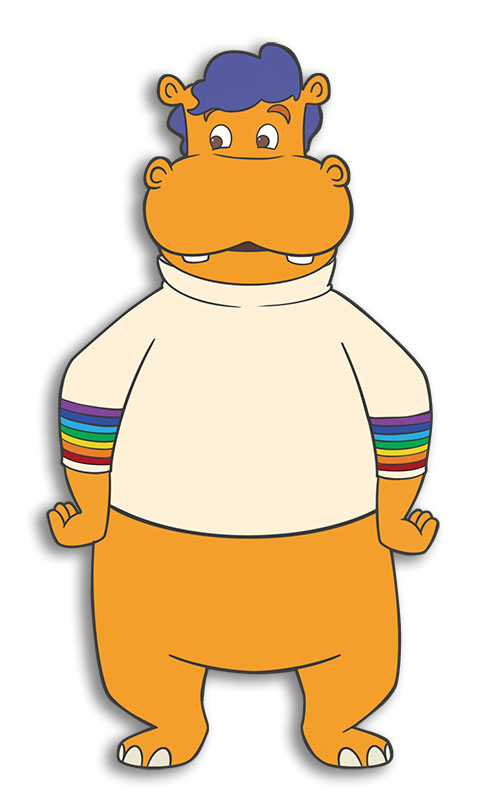 Orange Hippo always seems to be in a good mood. He even has a good attitude when things aren't quite working out for him or on a gray day. He likes to be an organized animal, where everything has its place. But… to be honest, his room can get a little messy sometimes.
Orange Hippo remembers one of the best days he ever had was when he was at the beach with some of his friends. He noticed a young girl struggling in the water. Orange was quick to jump in the water and help her back to the shore. Hippos are known to be good swimmers, and Orange Hippo is no exception.
It sometimes can be tough being an orange hippopotamus. But he always has a positive outlook and looks at the bright side of things.
Birthday – December 5th
Favorite Activities – writing poetry, cooking, and playing any water sport
Favorite Drinks – oat milk, lemonade, and water
Orange's secret ambition – to be an airplane pilot
Least favorite time of the year – Winter. It's way too cold even when he's wearing a sweater.
Orange Hippo says –
"I know that I am a little different than other animals or even other hippos. But when you think about it, everyone is 'different'. That's what makes you special. I am definitely happy with the way I am."